Puppers, yappers, floofers, puggos, corgos, shoobs, doge doggos, woofers — can you guess what this post is going to be about? Buckle-up for a fact-filled, informative, and fluffy overview of the roles of dogs and other animals in the US Armed Forces!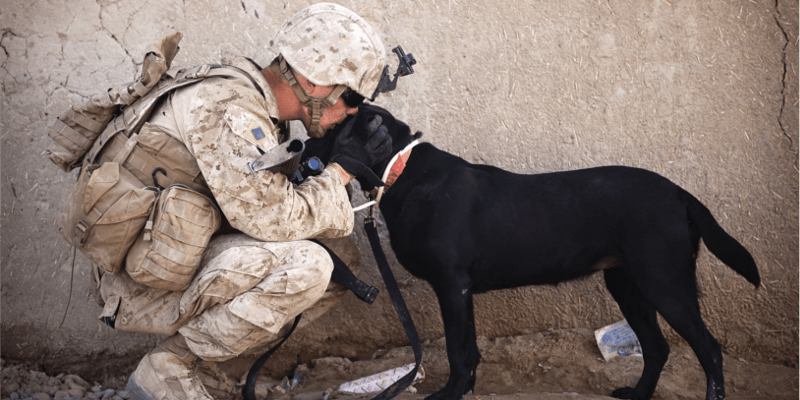 Dogs and other animals play a central role in the daily operations of the United States military and the VA. Dogs have served in different roles in every major US war, from the Revolutionary War to the War in Afghanistan, to the present.
Information on war-trained dogs is not readily available before World War Two, because until that time dogs were not officially recognized and trained for the military. There are, however, a few stories of heroic (and some silly) dogs that shaped early America!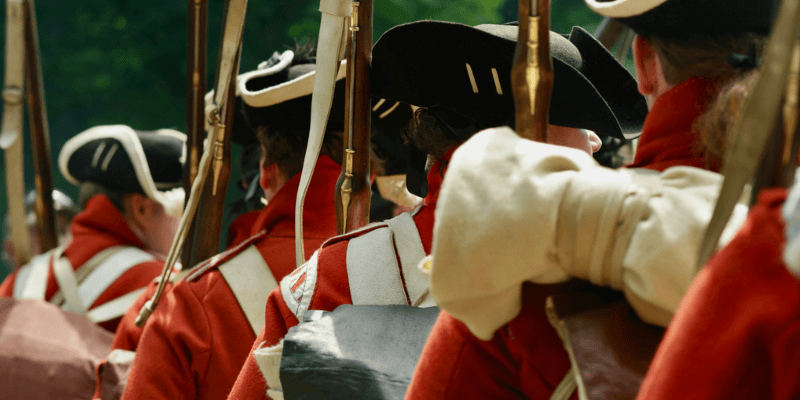 First is a silly dog: The American victory at the Battle of Germantown was pivotal in the Revolutionary War, and partly won due to one boneheaded dog. The Commander-in-Chief of the British Army, General William Howe, lost track of his dog in the thick fog of the battle. The American Continental Army found the dog, and returned it to General Howe under a flag of truce: thus giving the Americans strategic information on the positions of the British troops! Silly pup!
Fun fact: After the Revolutionary War George Washington got into breeding dogs. In an attempt to make the ideal fox-hunting dog (he loved fox hunting) he created the  American Foxhound!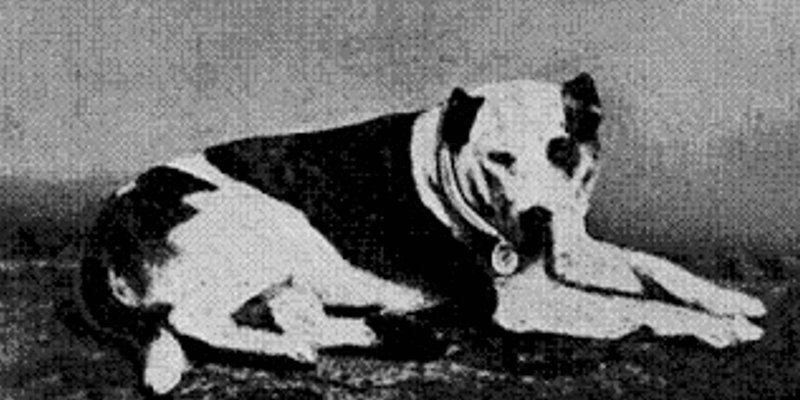 Next, a heroic dog: At the beginning of the Civil War, 1861 to be exact, the men of the Niagara Volunteer Fire Company in Pittsburgh, PA responded to President Lincoln's call for volunteers to join the fighting. That Fire Company, along with their dog Jack, joined the 102nd Pennsylvania Volunteers Regiment, Washington Infantry. Jack served in most of the regiments' battles; he was captured twice by the confederate army, understood bugle calls, and was known to search battlefields after the battles in search of wounded comrades. What a brave and loyal pooch!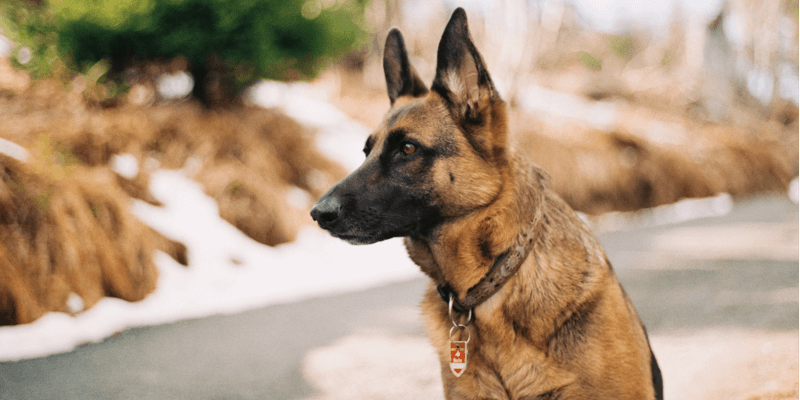 As previously mentioned, since World War Two dogs have played an official and essential role in the US Armed Forces. Dogs' astute senses of smell and hearing, along with their speed, power, and agility make them extremely useful for a whole host of jobs throughout the military. There are approximately 2,500 dogs in the service, and they have a range of tasks. Below is a very brief list of specializations that dogs take on (see here for a full list):
Sentry dogs: Dogs kept on a very short leash that are trained to alert soldiers when strangers or unusual activity is nearby. Very useful at night and in uncharted territory.
Patrol Dogs: Dogs trained to patrol an area or perimeter in order to intercept or alert soldiers of enemies or suspicious behavior. Dogs are able to detect enemies up to 1000 yards away! That's 10 football fields!
Messenger Dogs: Trained to send mail/messages from point A to point B. Very useful in situations where electronic devices cannot/should not be used.
Tunnel Dogs: Dogs that explore enemy or unexplored tunnels. With their superior sense of smell, these dogs can locate enemies/bombs/etc. much faster and more efficiently than humans.
Narcotics Detector Dogs: Maybe you remember these coming through your high school checking lockers for drugs! These dogs can sniff out dangerous chemical substances with very high accuracy.
Devil Dogs: Nickname for a US Marine. Not an actual dog.
What breeds of dogs are used by the military?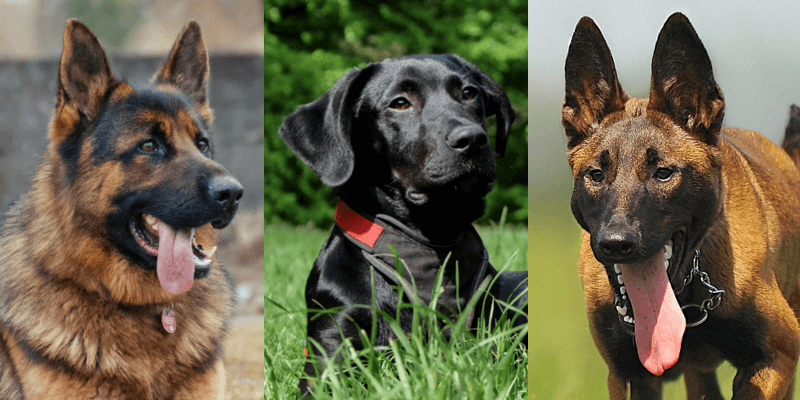 Although German Shepherds are the most common dog used by the military, Labrador Retrievers and Belgian Malinois are also common. These dogs are intelligent, loyal, strong, and fast — all great qualities to have on the battlefield.
Wouldn't we all love to see a chihuahua infiltrating an enemy base through a small crevice? Or a dachshund crawling into a narrow space to grab some important enemy intel?
What happens to the dogs after they've served?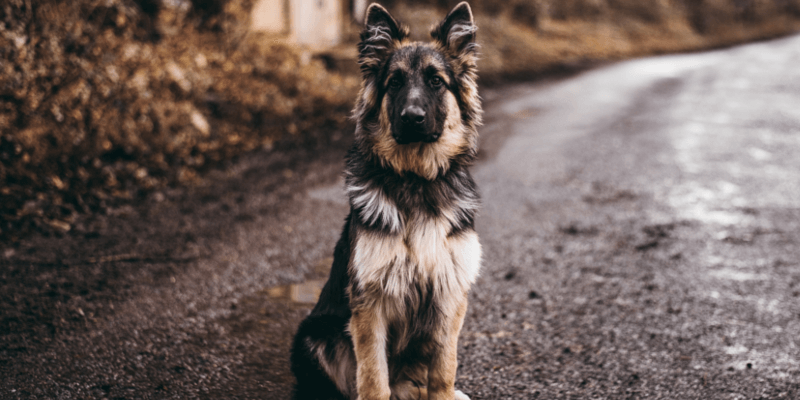 Before 2000, most dogs were euthanized or abandoned after their service was finished, as many thought they were "not fit for civilian life." Fortunately in 2000, "Robby's Law" was passed, which allows dog handlers, law enforcement officials, and regular civilians to adopt the dogs. These dogs have been known to be some of the most loyal and loving dogs around (and great guard dogs)!
Do dogs have other roles in the US government?
They sure do! In addition to dogs' superhuman sense of smell comes a superhuman sense of love! Dogs don't discriminate based on any basis: age, race, religion, etc., they simply love on anyone who gives them attention!
The National Education for Assistance Dog Services and Dogs for Deaf and Disabled Americans (NEADS) is a non-profit organization that trains and provides smart pups to disabled Americans, many of whom are veterans!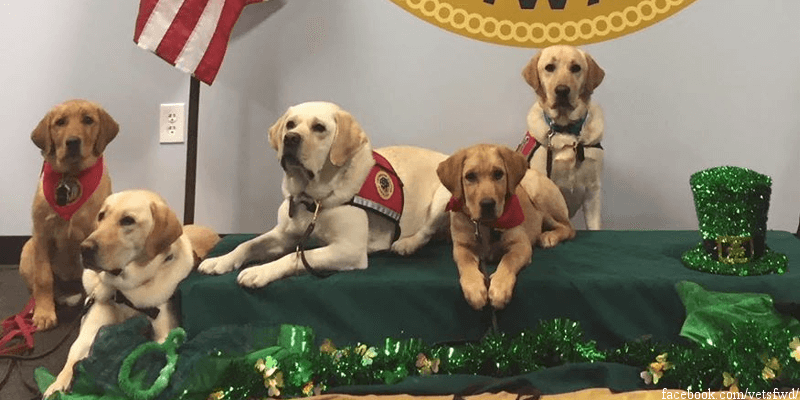 Veterans Moving Forward is another organization that raises and provides service dogs to veterans: free of cost! They also frequently bring dogs to VA hospitals and centers to visit the veterans! Who doesn't like petting a cute pupper?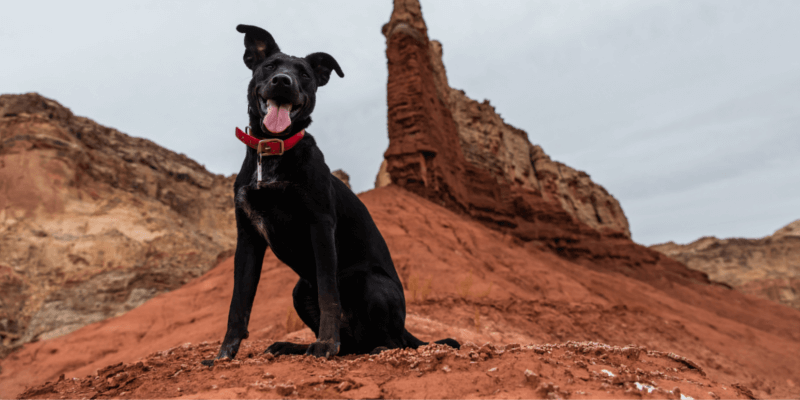 Dogs clearly have had and will continue to have a large role in the everyday operations of the US Government and military. We've seen that dogs provide a tactful advantage to soldiers on a battlefield, and the power of their unconditional love and playfulness can bring to people.
With that said, what dogs have affected you in your life? If you get a chance, go thank that dog and cuddle up with him/her for always being there for you! Below are some of the dogs we at EGA Associates hang out with!